What's Hot in Landscaping: Kenya - The Standard
by David Llanes | Apr 20, 2017 | Blog - Landscaping
As with all art, landscaping has evolved over the decades to reflect changing cultures, technology and lifestyles. These changes happen more rapidly at a global scale faster than ever before. Here are some of what is trending in the world of landscaping: Outdoor living The garden has been transformed from a simple patch of lawn with selected trees and flowers into a place for outdoor living and entertainment. There is also a clear shift in design thinking. The modern landscape and building designers are finding creative ways to blur the boundary between the indoor and the outdoor.
While the traditional garden space was clearly distinct from the interiors, the modern garden is part of it, with a seamless link between indoor and outdoor activities. The outdoor living area has become more sophisticated and comfortable, much like the indoors. ALSO READ: Off-plan buying in eye of storm How elaborate it is, is only limited by the size of your compound and your budget.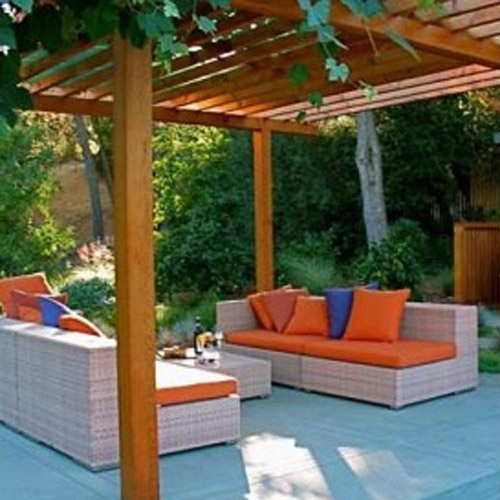 At the high end, this means outdoor kitchens and entertaining areas complete with elaborate pools all furnished with designer, all-weather furniture and fittings. Screens and shade systems With the craze of elaborate outdoor living has come the need to provide some kind of screens and shade in the garden within limited space.
This has resulted in the emergence of numerous new "outdoor interior" materials and technologies. The traditional pergola, for instance, has changed from the traditional timber structure into a more sophisticated affair, with some boasting of ceilings and styling you could find in an interior room. Moreover, homes are being designed with outdoor living spaces as part of the house structure and not as a late "add on" space. Art and decor People now have a greater appreciation of the role of garden art and decor and a much wider choice of style. They are no longer confined to simple jua kali sculptures and classical fountains. Since gardens are getting smaller, the current trend of decor is for vertical art forms to maximize the use of space.
There are contemporary sculptures in stone, bronze or mixed media. In addition, wall plaques, waterproof prints, decorative panels of laser-cut metal, fabric banners, works of mosaic art and styles of water features have given the homeowner the power to express his individuality.
---